Did you catch our April 2021 Quilted Joy Clubhouse online meeting? 2021 is our year of grid designs! This month we looked at quilting basic orange peel grid designs, how to vary them to make really fun geometric designs, and lots more! If you missed the livestream it's available to watch (or re-watch!) whenever you'd like. Find it on the Quilted Joy Youtube channel or on the Quilted Joy Clubhouse page on our website!
Our main program for this month's meeting was how to quilt basic orange peel designs. Watch the video below to see Angela quilt these designs, and so much more!
How to Quilt Basic Orange Peel Designs
Before you tackle these fun orange peel designs, be sure you've watched our January 2021 Clubhouse meeting. During our main program for that meeting, we learned our ladybug's path through the house that is the foundation for all our grid designs this year. That video will really set up a lot of the concepts we discussed during this meeting!
Our ladybug has been on many adventures this year – she's visited our house, she's written letters to her friends, she's skied, and she's roller skated. This time, she's jumping off the high dive!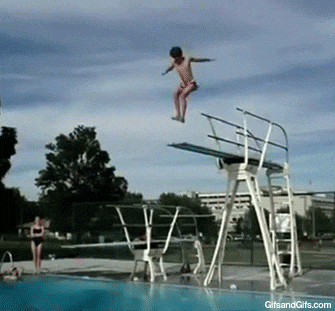 Hopefully she's a little more graceful than that poor guy! To make our high diving orange peel design, we'll have our ladybug take deep dives toward the center of each grid. I like to mark the diagonals in the grid with a chalk pencil so I have a place to aim where my ladybug will land. Follow our ladybug's typical path through the house and you'll make a whimsical orange peel design that looks a little like starfish!
The second design we looked at it is a little more traditional. To quilt this design you'll follow a typical crosshatching path. If you're not sure what the crosshatching path looks like, check out this article from my Rule Your Quilt series. For this grid design, we'll use that crosshatching path but curve our design through each room of our house instead of going straight through.
If you haven't already, be sure you're signed up for our newsletter. We've shared worksheets for the designs we learned in the Clubhouse meetings as well as a few bonus designs! You can sign up for our newsletter here.
Mandy's Bright and Airy Longarm Quilting Studio
For this month's Looky Loo tour, I got to catch up with my old friend Mandy Applebee! Mandy and I got to know each other at the different quilting shows. She has an APQS Freddie on a 12 foot table and she recently moved it down to her bright and airy basement. Can you tell how much she's loving this space where her machine isn't on casters and she's not doing the skinny shimmy around the table? 😄 I have a bit of storage envy for all the fabulous shelves she has. Thank you Mandy for letting us peek into your quilting space! If you'd like to see more of what she's working on, you can follow her on Facebook at Yellow House Quilts.
Kimberbell Glide Thread Packs Have Arrived at Quilted Joy!
We always have lots of fun items walking into our shop and our newest additions have been the Kimberbell Coordinating Glide Thread Packs! Of course, we all love Glide thread as a machine quilting thread. But it's original purpose was for machine embroidery. And it is perfect for all those adorable Kimberbell projects!
These collections of Glide thread were hand picked by the team at Kimberbell to perfectly match their machine embroidery quilts, pillows, and other home decor projects. When we had our live meeting, we already had the thread collections for the Red, White, and Bloom quilt, the Love Notes quilt, and the Twilight Boo-Levard pillow available. We've since added several more and you can find them all here!
How Would You Quilt It? Gail's Jamaican Stars Quilt
Isn't this a gorgeous quilt? Each month in the Quilted Joy Clubhouse on Facebook I'll put out a call for unquilted quilt tops so I can design a quilting plan for the meeting. Gail's beautiful batiks grabbed my attention right away! She said this quilt pattern is called Jamaican Stars.
This quilt was fun to design for! I started by stabilizing the quilt and adding some structure with a lattice like design following the diagonal outlines of the shapes. In the main blocks I liked a leafy design that pulls from the textures and designs in the fabrics. And it's always helpful to see the designs we talked about in our main program be used in a quilt design too! Our starfish crosshatching was a perfect addition to the nine patch blocks. And our ladybug hopped through the large creamy snowball blocks and the border too. We can't wait to see how Gail chooses to quilt her quilt!
Show and Tell
We love to wrap up the QJ Clubhouse meetings with a little show and tell. There are so many talented quilters in the Quilted Joy Clubhouse on Facebook and they share lots of amazing quilts. It's fun to put a spotlight on their hard work!
The Quilted Joy Clubhouse live meetings occur on the first Wednesday of each month at 1pm Eastern. Our next Clubhouse meeting will be May 5, 2021 at 1pm Eastern/Noon Central and we'll be looking at how to use these grid designs in a border. If you'd like to watch live, you can find us on Facebook in the Quilted Joy Clubhouse or subscribe to the Quilted Joy Youtube channel to be notified about our videos. Don't worry if you can't join us live. The video will remain available on both Facebook and Youtube afterwards so you can watch whenever you want!
Hope to "see" you at the next live meeting!